Article
Announcement of the winner and finalists of the call for projects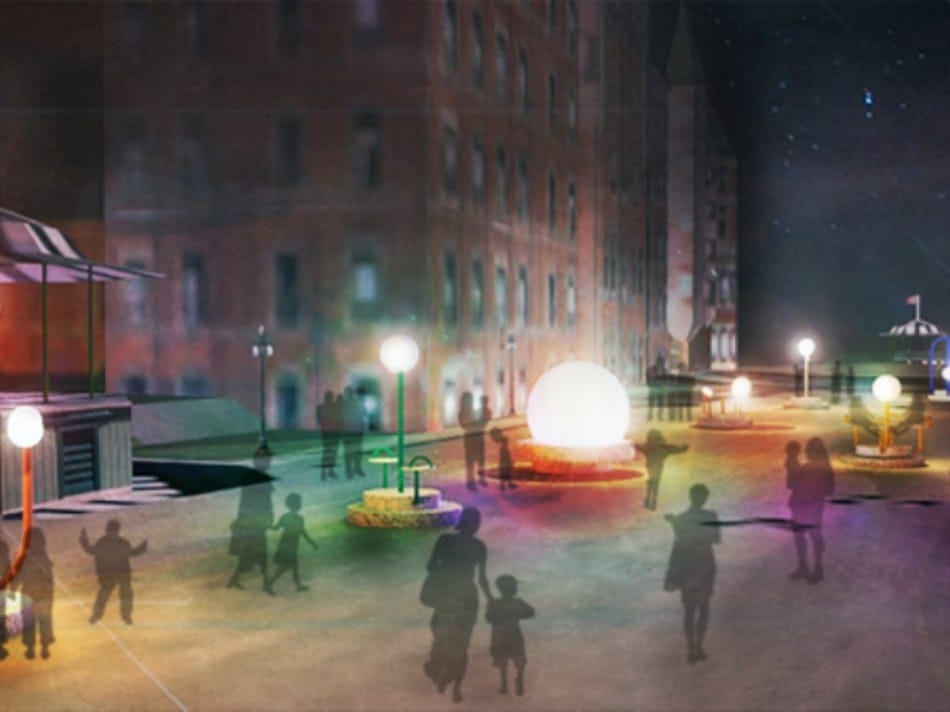 CALL FOR PROPOSALS
DEVELOPMENT OF A PARTICIPATORY INSTALLATION FOR PUBLIC SPACES, SUPPORTED BY CANADIAN CITIES MEMBER OF THE UNESCO CREATIVE CITIES NETWORK
————–

The Quartier des Spectacles Partnership, ExpoCité and Yonge-Dundas Square, supported by the City of Montreal, City of Toronto, City of Quebec City and City of London, Ontario, are pleased to announce the winner and finalists of the call for proposals for a participatory installation for public spaces, inspired by the disciplines of these UNESCO Creative Cities: literature (Quebec), design (Montreal), media arts (Toronto) and music (London).
The jury, made up of partners and experts in industrial design, public art and literature, named Montreal studio Kleis as the winner for their Conversations Célestes proposal. The designers clearly demonstrated their understanding of the brief, and proposed a project that was perfectly suited to the reality of public spaces.
The finalists offered unique and convincing proposals. First, a consortium from Quebec City and Montreal, H2Emotion and Lemay offered Field of Love, and O2 Design, a team from Toronto, submitted the Magical Mushrooms installation.
For the next phase of the project, Quartier des spectacles international will act as executive producer and distributor of the Conversations Célestes installation.
WINNER
CONVERSATIONS CÉLESTES BY KLEIS
Conversations Célestes is an art installation inspired by the mythical constellation of the Pleiades, symbolizing the universality of art across time and space. This immersive experience invites visitors to interact and explore art and history in all its forms, transcending linguistic, cultural and social boundaries.
The installation seamlessly integrates literature, music, design and media art. Each element is carefully designed to evoke the magic of the Pleiades, with a special collaboration between Kleis and writer and poet Carolanne Foucher to bring a unique literary dimension. It's a memorable composition of identity that transports visitors on an artistic odyssey where past, present and mythology merge with innovation.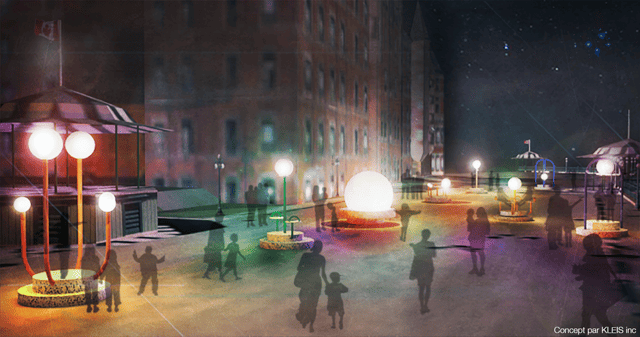 FINALISTS
FIELD OF LOVE BY LEMAY AND H2EMOTION
Field of love evokes the power of love as a creative force, the thread which weaves us together and has power to unite us beyond gender, ethnicity and social status.
A pulse of light, sound, music and poetry immerses visitors as they approach and enter the installation's sensory experience, enlivening the heart and flowing outward to the public space surrounding it.
Field of love is a landmark that tempts curiosity and attracts the eye. It's a unifying space where love is cultivated and sown, where love is a catalyst for works of art, and works of art are a catalyst for love.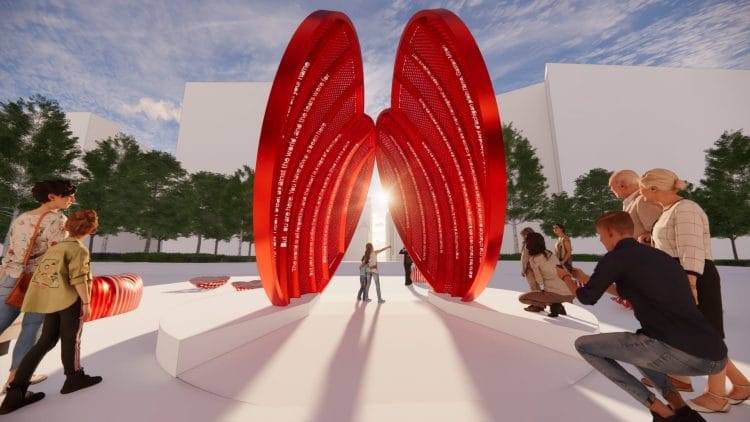 MAGICAL MUSHROOMS BY O2 DESIGN
Magical Mushrooms invites users to engage in a fresh urban folklore. It transforms four public spaces into enchanting sensory playgrounds. Historically, the forest was used as an escape — Magical Mushrooms brings the mystery of the forest into daily life. The mushrooms emit a continuous glow. When approached, the light intensifies and shifts its colours, mimicking mycelium communication. Once activated, a magical melodic sound fills the air—emulating sounds of mushrooms in the forest. Unifying the experience, inscribed folklore adorns the forest logs, adding another layer of intricacy and wonder.
The project integrates literature, design, media arts, and music to provide a quiet respite from busy city life. Magical Mushrooms recreates nature's playground inviting all ages and abilities to participate in its magical, calming sensory environment.