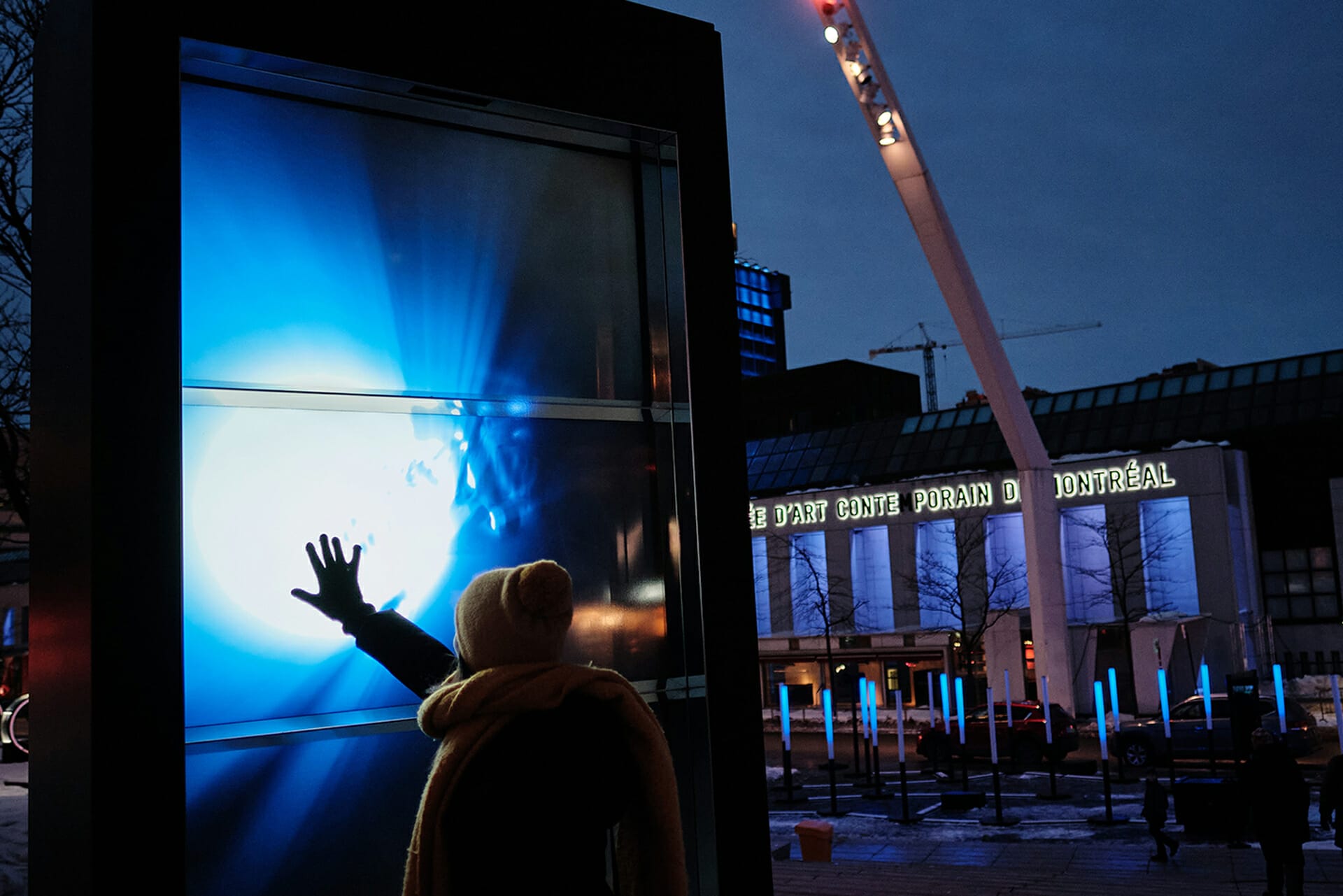 The art of communicating with the imponderable
Splinter is an installation comprising five monoliths arranged in a circle. They appear to emerge from the depths of the Earth, and conceal mysterious entities who are awakened by your movements. The entities respond to you and communicate with each other in a majestic dance of geometric shapes, set to melodious music. Activate multiple monoliths at once and they'll reveal even more secrets!
Technical features
Quantity : 5
Monolith size: 11 ft (3.4 m) high / 5 ft (1.5 m) wide
Footprint: Approximately 1,540 ft2 (143 m2)
Design and manufacturing
Jack World
Design
Hugo Laliberté, Jonathan Jeanson and François Blouin
Creative Programming
Hugo Laliberté, Jonathan Jeanson and Samuel Tremblay
Interactive Sound Design
Hugo Laliberté and Jonathan Jeanson
Technical design for manufacturing:
Robin Gourcerol and Olivier Lebeau
Project Manager
Pierre-Luc Gauthier
Manufacturing workshop managers
Charles Lamarre and Alexandre Jacques
Co-production
Quartier des Spectacles Partnership, Light Night Leeds (UK), with UK funding support from Arts Council England and Leeds City Council (UK).
Executive Production, Touring
Jack World
Testimonials
Gallery